About Beaufort Yacht Sales
In the frantic world of boat sales, you will find that Beaufort Yacht Sales is refreshingly different. For over 40+ years we have taken pride in our work, our community, and in providing excellent service for our customers. Our boat brokers have cruised and fished along the east coast and throughout the Caribbean.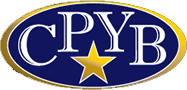 Our principal John Warrington is the first yacht broker in the state of NC certified by the prestigious Yacht Brokers Association of America. All of our yacht brokers are members of YBAA, the industry's standard-setting organization.
Why buy or sell a boat in Beaufort, North Carolina?
Beaufort, North Carolina presents a special boat buyer's opportunity. Our inlet, just south of the Cape Hatteras, offers one of the favorite jumping-off places to the Bahamas or Caribbean.
We are midway between New England and Florida.
Our mild climate makes winter haulouts unnecessary and winterizing is optional.
We have top of the line professionals in the marine trades and reasonable rates for dockage.
There is no sales tax on used boats in North Carolina.
We look forward to working for you!
President
John Warrington, licensed, bonded, and YBAA Certified

Brokers
Sonny Conover
Gary White
Mike Hansen

Office Manager
Betsy Gilchrist
Beaufort Yacht Sales
300 Front Street
Beaufort, NC 28516, USA
Toll-free 877-269-3022
Tel 252-728-3155
Fax 252-728-6715
Email: [email protected]